Silicon Creations offers high-value integrated circuit design services. As product specifications continually grow more aggressive, trade-offs between performance, power, and area frequently require custom-optimized solutions that are not found with traditional off-the-shelf IP. Silicon Creations supplies high performance custom analog and mixed signal designs that can be optimized for each individual system.
Silicon creations is a world leader in providing Low-Power, Low-Area and ultra low jitter silicon proven LC based and Ring basedPLL's.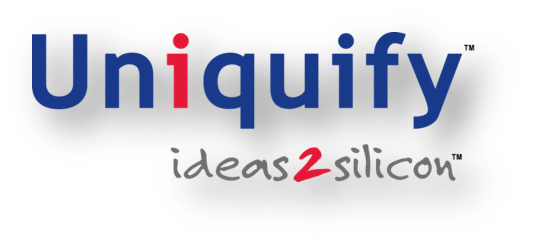 Uniquify is a provider of leading edge SoC design and IP solutions. We provide a wide range of "ideas2silicon" services from design specification, RTL, logic design/verification, physical implementation, and manufacturing operations through Perseus, our proprietary design management system that delivers consistent design closure and reduced schedules to even the most complex SoC designs.
Our IP portfolio includes our patented DDR subsystem IP featuring our SCL (self-calibrating logic) and DSCL (dynamic SCL). SCL and DSCL improve system reliability and yield by automatically compensating for both static and dynamic variations in the DDR timing interface. The portfolio also includes many other IP blocks commonly utilized in today's leading edge SoC designs.
Uniquify focuses on 65nm/40nm/28nm process technologies supporting foundries including TSMC, Samsung, GLOBALFOUNDRIES and SMIC.
Our design experts have extensive experience in meeting stringent power, clocking, IP integration, and performance requirements for today's most challenging ASIC and SoC designs.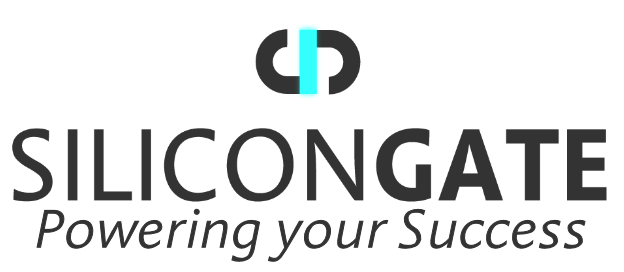 SiliconGate is an Integrated Circuit design company specialized in Analogue and Mixed-Signal IP as power managment (DC/DC, LDO) and temperature sensor.
Founded in 2008, SiliconGate results from an unique combination of experience and innovation. With a highly professional design team, counting more than 50 years of combined design experience and countless circuits in production, SiliconGate develops world-class state-of-the-art IP.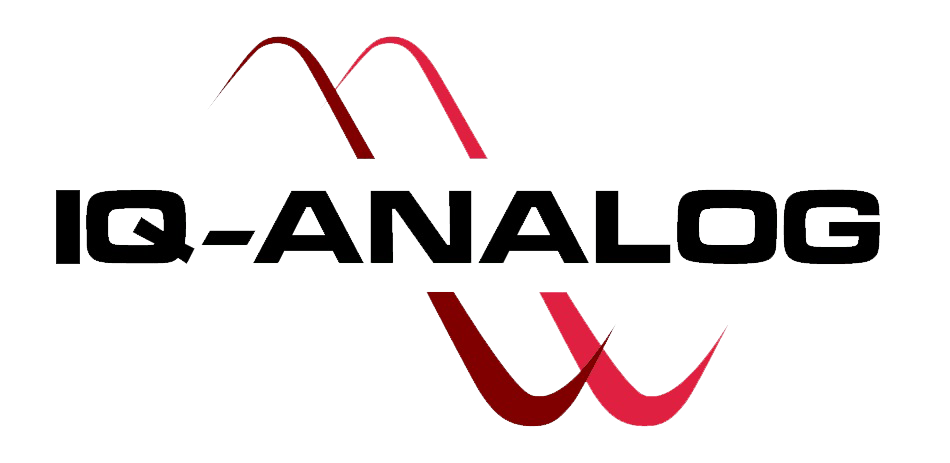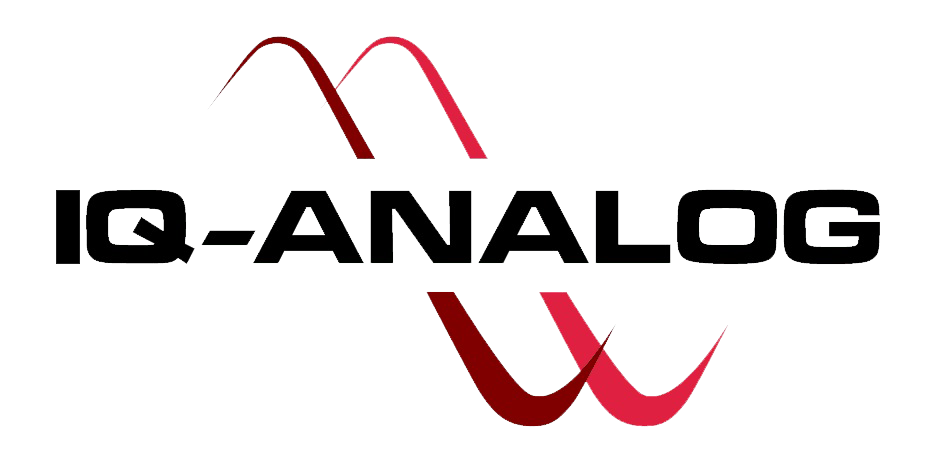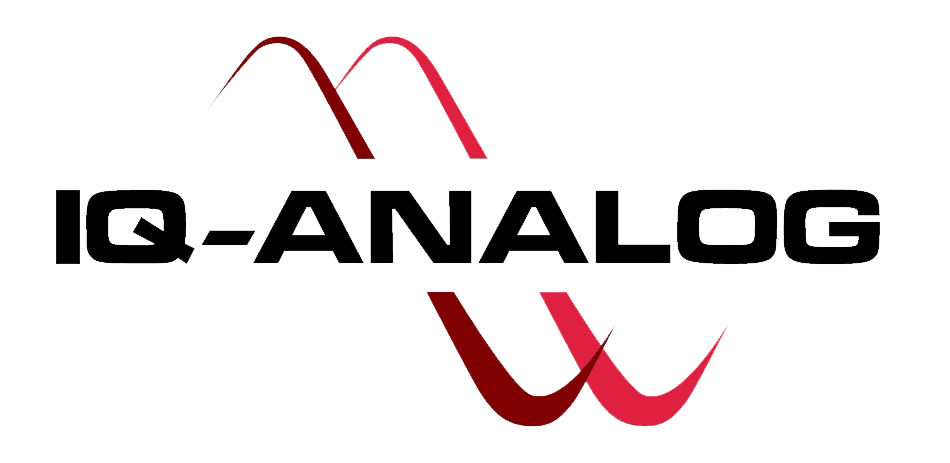 IQ Analog is a next generation fabless semiconductor company providing superior mixed-signal data converter technology for RF systems. IQ-Analog's Analog to Digital Converters (ADC's) and Analog Front End's (AFE's) enable significant performance enhancements and cost reductions for Systems-on-Chip (SoC) solutions in the cellular / WiMax base station transceiver, Digital Video Broadband, Digital Imaging, and high fidelity audio systems markets. ADC's and DAC's from 6bit to 14bit at Frequencies from 50Msps to 400Msps.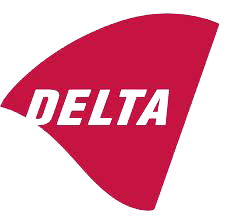 With over 25 years of experience, DELTA Microelectronics is a European leader in ASIC services for the semiconductor industry. DELTA's comprehensive services include ASIC design, layout, test development, wafer supply, production testing, package development and assembly, components supply, logistics and supply chain management.

DELTA's development and production facilities are based in Denmark and the UK, with service partners in Europe and Asia. For more information, visit asic.madebydelta.com.
HDL Design House creates reusable IP cores, verification components and VITAL/VHDL models that meet the demanding requirements of customer complex SoC (system-on-chip) and ASIC designs. HDL specializes in building dedicated engineering teams to deliver complete design and verification services to leading semiconductor companies. Their expertise in SoC design and verification as well as in SoC integration combined with internally developed IP cores and verification products provide customers with a complete solution for their SoC project needs.
Adapteva, Inc. is a privately held semiconductor technology company based in Lexington, Massachusetts, founded in 2008. Adapteva has developed the world's most energy efficient multicore microprocessor architecture, immediately boosting by an order of magnitude the number of cores that can be integrated on a single chip. Adapteva's breakthrough architecture will have an immediate impact in a wide range of end user products from compact mobile devices to next generation supercomputers.
The EpiphanyTM multicore signal processor architecture is a supremely scalable processing fabric, consisting of a 2D array of high performance processor nodes connected together by a low latency Network-On-Chip.
2D mesh network that enables on chip communication latencies of less than 10ns with zero communication startup costs

Distributed memory model that offers each processor core 32GB/sec of sustained memory bandwidth

Superscalar 1 GHz processor core with a maximum performance of 2 GFLOPS/sec

Multicore hardware support framework that enables an efficient programming run time model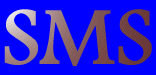 Soft Mixed Signal Corporation develops and offers system level PHY (Physical Layer ) / Transceiver IC solutions for LAN, WAN, SAN/Connectivity markets utilizing proprietary mixed signal and digital signal processing (DSP) technologies.

Soft Mixed Signal has advanced IP solutions for the most demanding standard interfaces including: USB2.0/USB3.0, PCIe, SATA, Fiber-Chanel, 10G Ethernet, 100Base-Tx and Gigabit.




InfinitEdge is a Silicon Valley based investment bank, focused on business advisory, M&A and private placements for the Semiconductor, EDA and Embedded Software industries.

InfinitEdge specializes in unlocking the strategic value of customer assets to allow the customer to tap into value-creating strategic partners and funding sources. Their strategic advisory and business development services help customers to drive early stage revenue, identifying new market opportunities and launching new products.
Pico Semiconductor is a premier IP design service center. With its core expertise in the area of high speed communication, Pico semiconductor provides high performance and cost effective IP for networking applications.



RF Integration, Inc.
is leading developer of RF and Analog Solutions for Wireless and Wideband Communications.

Using a systems oriented methodology and an extensive library of silicon proven IP, our engineers develop high performance transmit, receive and synthesizer subsystems and high performance building blocks such as VCO's, Mixers or LNAs.

Our RFICs, SoCs, ASICs, SiPs and MMICs extend from DC to 80 GHz in SiGe, RF CMOS, GaAs and GaN technologies on process nodes ranging from 500 nm to 65 nm and beyond.

RF Integrations business model ranges from DaaS (Design as a Service), to customized IP to turn-key ASIC and SoC developments.
Analog Integrated Electronic Systems S.A. (Analogies) is semiconductor intellectual property (SIP) design company that provides high-speed wired and wireless connectivity cores for SOC solutions. We are currently working to present silicon proven, tailored to customer needs, high speed interface and signal processing cores, that offer significant time to market and risk mitigation benefits. The company serves fabless IC, IDMs, OEMs, ODMs that design SOCs with high speed connectivity or signal processing requirements.

The company focuses on high speed front end PHYs with emphasis in communications, high speed interfaces (memory/bus PHY IFs) and connectivity, as well as on digital, mixed-signal and analog implementations of signal processing algorithms for error correcting codes with special emphasis on Turbo/LDPC-like correcting and equalization schemes. Our designs demonstrate a competitive advantage in relation to design innovation, silicon density, power and speed of operation.
Headquartered in the Patras Science Park, in Patras, Greece.